Being online, these days is just as important as food and water. Just like impure water can cause harm, an unsecured router can also be quite harmful. Routers have a huge role to play when it comes to anonymous internet threats. Here are the best that you can get in 2018.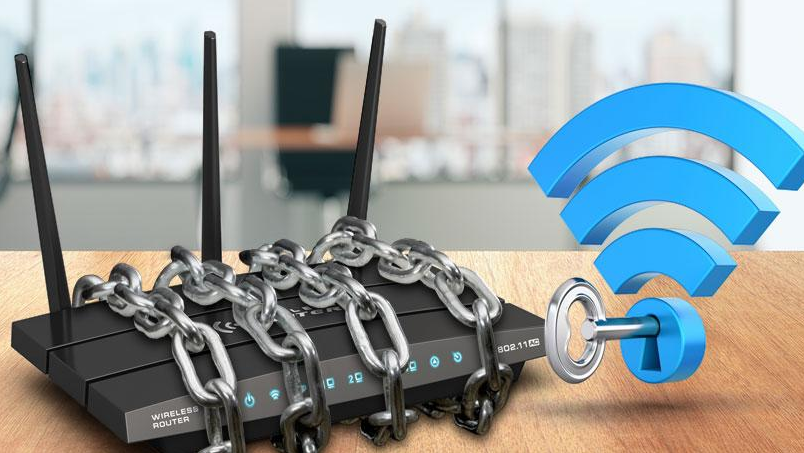 Synology
When it comes to getting a router, Synology may not be the first name to cross your mind. Besides being a good enough dual-band router with MU-MIMO, Synology comes with a bunch of security features that any home or small office user would appreciate. You can set up the router within 5 minutes and access Synology's Router Management System.
It is here that you will find the bunch of security options. You get VPN Plus, Intrusion Prevention, a blacklist of malicious websites and even parental control. It's a router that will surely offer you peace of mind.
Linksys EA6900
The EA6900 is not listed as a secured router, but it comes with some nifty security features that are not present in a lot of devices in the same price range.
This budget router comes with Guest Access, that allows outsiders to access the network without getting access to the devices that are connected.
Moreover, Linksys also provides an app that shows the Wi-Fi information no matter where you are. Also, the NAT and SPI firewalls help prevent network attacks.
Asus RT-AC88U
The RT-AC88U not only provides high-end security features but also some with blazing fast performance. The 1024-QAM technology makes the 5GHz band 80% faster than the competition.
The Asus AiProtection feature, powered by the antivirus vendor Trend Micro keeps your web browsing and downloading safe.
The built-in Trend Micro services also provide parental protection identifies malicious sites and detects network vulnerabilities.
Asus RT-AC5300
The RT-AC5300 by Asus, on the other hand, has the best range. It comes with tri-band performance along with 802.11ac 4 x 4 technology available on the 2.4GHz band.
This ensures that even your older devices get the maximum performance out of the 2.4GHz band. This router also comes with AiProtection feature from Trend Micro.
Eero
The Eero Wi-Fi system is a pricey mesh networking system that has a nifty security feature. Besides the great wireless performance and easy setup, it also comes with live updates from the manufacturer.
This means that the cloud-connected router can get security patches directly from the manufacturer once a network vulnerability is found.
If you are looking for a mesh system that is security oriented, then Eero is the one you need to get.
TP-Link OnHub AC1900
OnHub AC1900 is built by TP-Link with Google's partnership. Like Eero, OnHub will also receive security updates from Google throughout its lifecycle.
As a wireless router, it supports up to 100 devices and has sped up to 1900Mbps. This is more than sufficient for most homes.
Linksys WRT3200ACM
The WRT3200ACM is a security-focused router that comes with an open source firmware and allows you to install packages from OpenWRT or DD-WRT or other trusted sources.
You can install VPN packages, or analyze network traffic, detect intrusions and do more with these packages.
Netgear Nighthawk AC1900
The Nighthawk AC1900 is a great option for gaming. It has support for OpenVPN that provides a secure connection to home and office.