Opera is not a new player in the market of web browsers; it's a name which comes up with other big players like Google Chrome, Mozilla Firefox, and Apple's Safari etc.
It is featured in every article of 'Best Browsers'. Just a year ago it launched Opera Neon desktop browser which completely did away with the bookmarks bar and changed the display of tabs into bubbles at the side.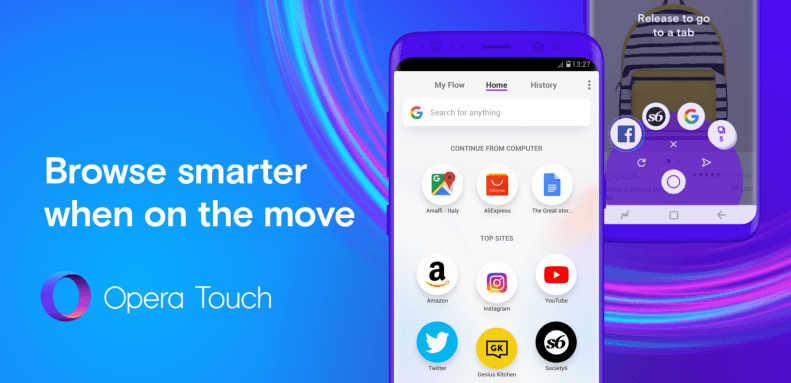 Now at present opera is introducing Opera Touch, the new mobile browser, which is a repackage of Opera Neon into a more suitable browser for mobile platforms.
Android users can download the browser from the PlayStore, but iOS users will need to wait a little longer for it to be released on the Apple Store.
In Opera Touch, the bookmarks bar and the tab switcher has been relocated to the bottom of the page so that it is easier for you to access them without having to scroll all the way up to the top of the page.
This has been done keeping in mind the user experience. Opera Touch seeks to enhance the user experience by all means, but if you like the finger workout, go for the Android browsers which lack this feature.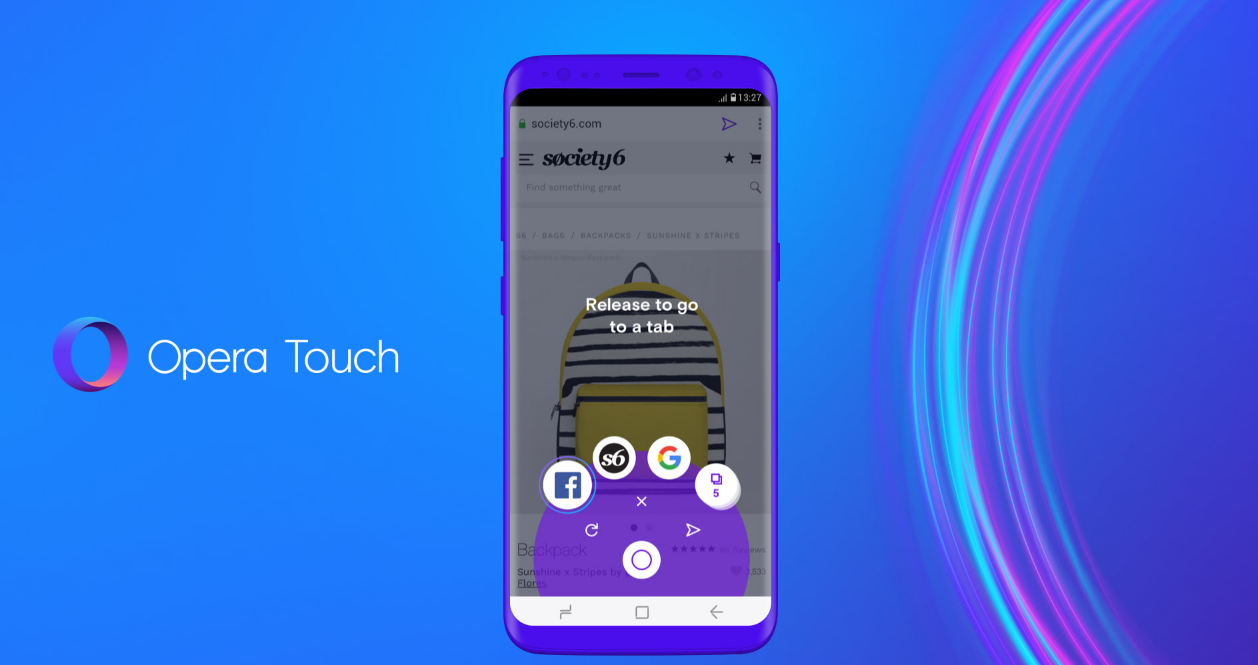 Though, this feature will not be something new to the Safari users being used to having these features located at the bottom of the page.
Taking the user's experience a notch further it has made the key browser's functions available within a thumb's reach so that it is possible for you to use the browser with one hand.
Users will be delighted with the 'fast action' button, which does exactly what it sounds to be. It provides easy access to the tabs for a swifter and easier tab switch and a single tap to get you browsing.
Opera Touch has made it easier to share information through the new feature 'FLOW', between phones and desktop. Although, this feature didn't quite work out when I tried it pre-launch but it's probably been resolved now that it has been officially launched.
You can continue where you left off on your desktop onto your phone. On the home page, you get to see the last activity on your desktop listed.
What's more, you are no longer required to log in or provide passwords in order to establish a connection between your desktop and phone. All it takes is a simple QR scan.
If ads are the reasons for your irritations do away with them not by installing a separate ad blocker extension to your browser but with Opera Touch as it comes with its very own ad blocker and crypto jacking protection, which is just a cherry on top!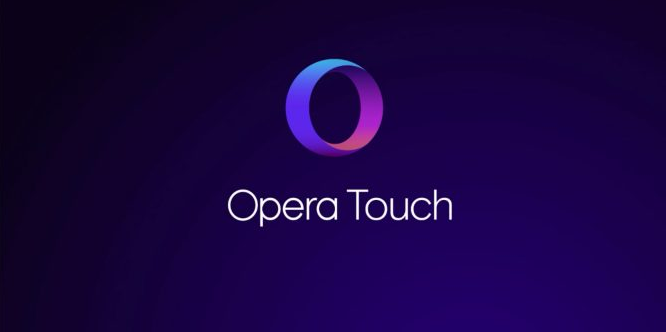 My only jibe is that I wish they had retained the ability to pin your bookmarks manually and not have it automatically filled in by Opera Touch according to your most visited sites.
If you like and want these features in your browser then, by all means, go for it, but if like me, the ability to pin a bookmark is important to you then keep in mind that everything cannot be perfect.