WiFi is the most commonly used tech nowadays to access the internet at home and at the office. It is used for many purposes like for work at the offices or for some personal usage at the home and much more. Here we have discussed in detail how to share wifi password with others
Sometimes we need to share the wifi passwords so that the person on the other side can access it too. Especially at the office if your coworker wants to access the internet and Adam, who knows the password is out or not available for some reason. Should you start shuffling his papers and important files to get the password absolutely not.
There are many such scenarios when you need the wifi password to access the internet and you don't have it. In that case you should know how to find the wifi password or how to share the wifi password with others
We will understand how to share wifi password in detail :-
How to Share Wifi Password on Windows
Microsoft Windows doesn't provide any wifi or network sharing feature which is very disappointing. So how can you find wifi password through windows and access is as follows :-
Go to "Start" on taskbar
Open "Control Panel"
Click an open "Network and Internet" option
Then go to "Network and Sharing Centre"
Select your "Wifi" Network and click "Wireless Properties"
From there go to the "Security Tab" where you can easily find the "Network Security Key" which is your password. Then just check the "Box" below it so that your password get visible and you can share it with anybody who you want.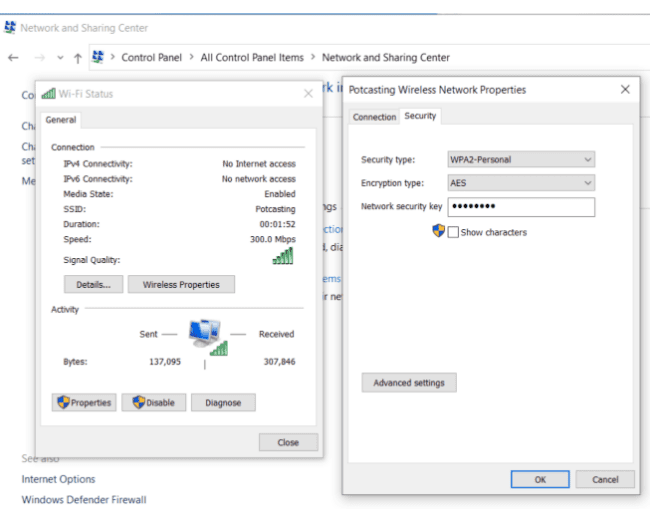 Note: This method works only for networks you are currently attached to. To see password for other networks you can use this technique which is as follows:
Use Command Prompt :-
The Command as follows – "netsh wlan show profile NetworkName key=clear" This command will show you the password of any wifi network you want. Just replace "NetworkName" in the command with the name of the network you want a password for. 
The command "netsh wlan show profile" will show you a list of all the available networks in case you can't recall or don't remember the name of the network you want to access.
How to Share Wifi Password on Android
Android gives us a feature of viewing the wifi password and also sharing it through QR code very easily for the connected networks. So how we can do it is as follows :-
Open the "Settings" on your device and select "Network & Internet" option
Then go to "Wifi" 

Scroll through the current networks to Saved networks, then select the network you want to share.

Click on the "Share" button and you will notice a "QR code" which can be scanned and used by the person you want to share your network with. Password is also written below the QR code in plain text.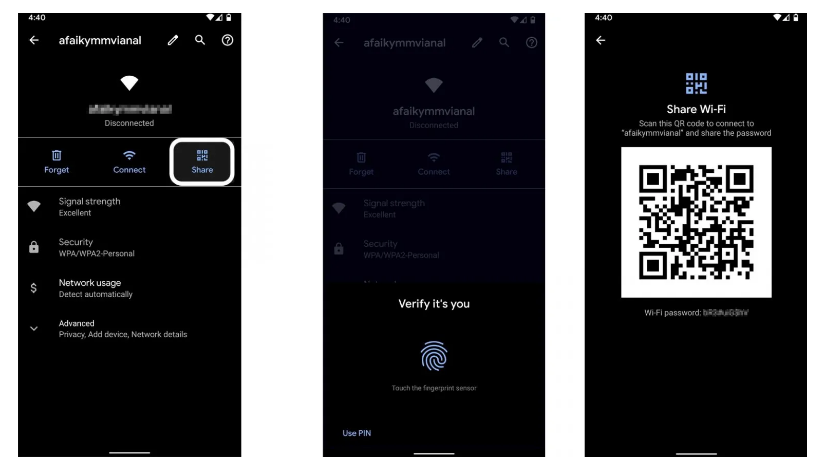 How to Share Wifi Password on IOS Devices
For Iphone or Ipad
To browse all your wifi passwords on iPhone or on iPad is not possible but it is possible to share password for currently connected network with other ios users.
Steps are as follows :-
Add your Apple ID as well as the Apple ID of the iPhone you're connecting to. You won't have any issues if they both use the same Apple ID. If you want to share the password with a friend's iPhone, you must first add each other's Apple ID to your contacts list.
Switch on the "Wifi" and "Bluetooth" option for both devices. 
Open the "Settings" App
Select "Wifi" option

Then select the wifi network you want to connect to

It's now the host device's turn to share access. Using the iPhone

You will see a "Pop Up Alert" asking if you want to share you wifi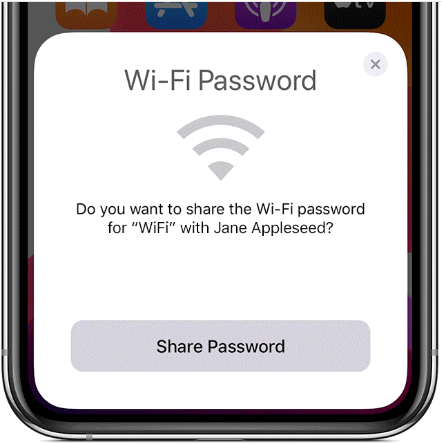 Select "Send Password" button 

Your iPhone will share password or access of the wifi to other requesting iPhone user

Then tap "Done" at last and its shared
For Macbook or Mac
Here is how to do it in mac. In macbook all passwords are stored in keychain access app
Open "Finder" app
Go to "Applications" there select "Utilities"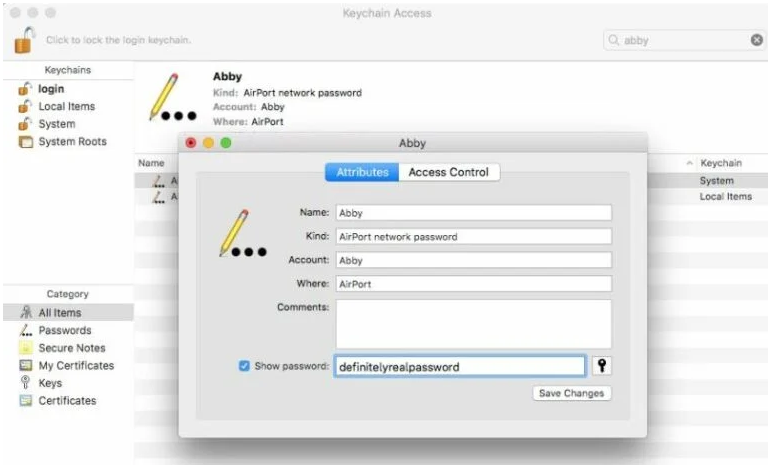 You can also open "Spotlight" by the help of "Command + Space" and then type "Keychain Access" . By both ways you will find all your wifi passwords in the system option.
Search for network you want password for, and open it and tick the "Show Password" option
On most devices, you'll be asked for an administrator password, which is the same as your user account password.
Conclusion
These were some of the ways through you can find out your wifi password and share it with others on different devices.