Google Android R Operating System would be the 11th version for the series. Just months after the release of Android 10, a new development for Android R has already surfaced. 
Recently GeekBench releases a picture that shows a Pixel 4 device running. But, they are yet to announce the launch of Android R OS. The device scores 712 in single-core performance and 2181 in a multi-core test according to the leaked screenshot.
GeekBench is used to get a processor's benchmark score. It stresses all the cores of your mobile processor simultaneously. So, the faster a device process the test, the higher the score it gets. 
To give you an idea, let's take an example of Pixel 3. With Snapdragon 845 chipset, Google Pixel 3 scored 476 in a single-core test and 1870 in a multi-core test.
Although the data from GeekBench can be easily manipulated and faked, so all the related information should be taken as non-credible information until confirmed by Google.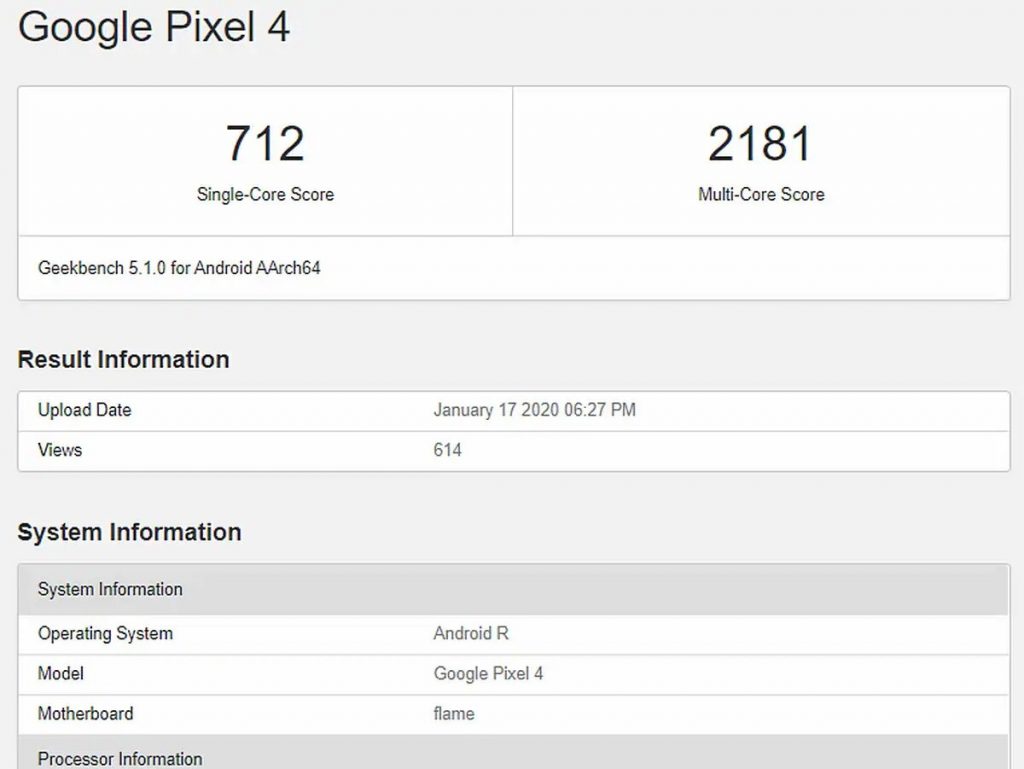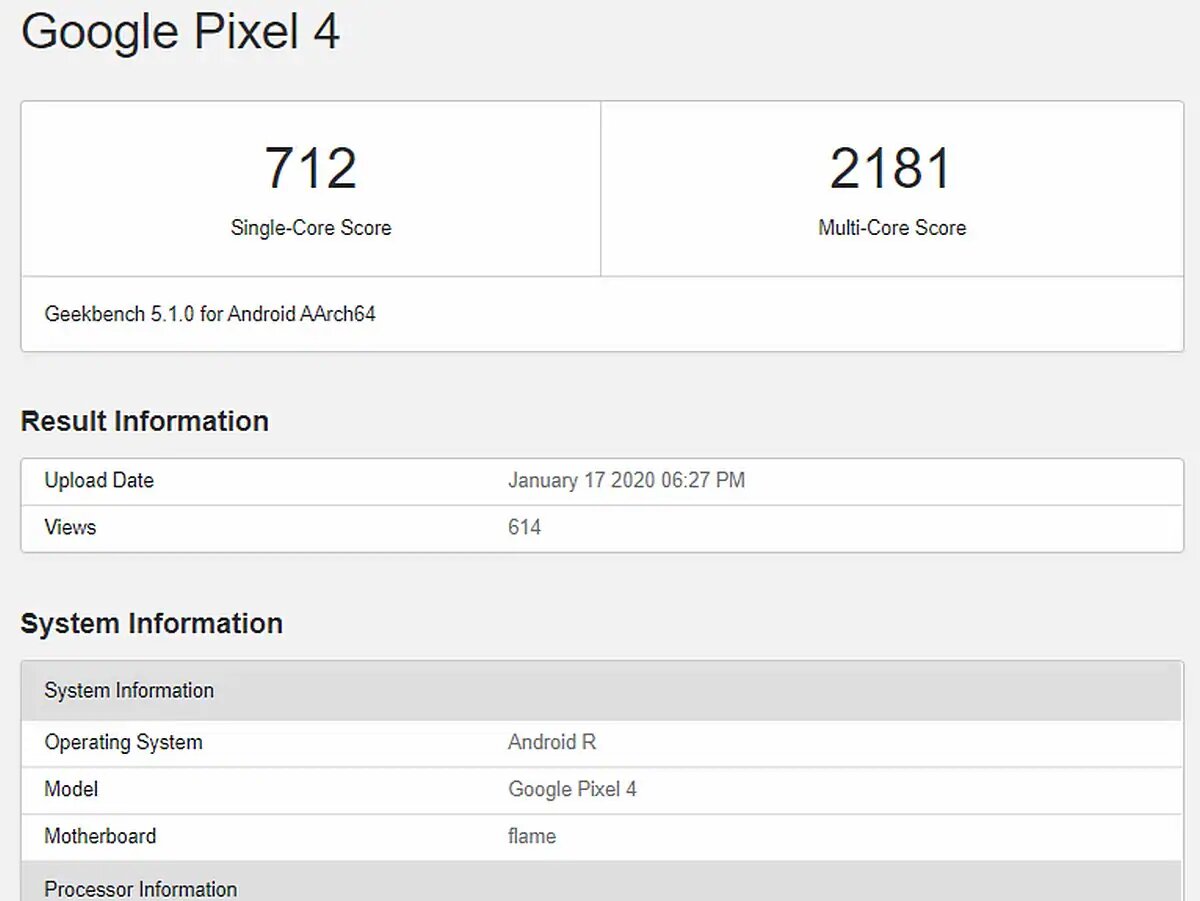 New and Updated Feature With Android R
It's too early to state the features of this latest Android OS as very little information is available to comment about Android R. Although some sources reported a few changes that Google may introduce with the Android R update.
4GB Data Limit
First, it may remove the 4 GB limit on video recording with the Android R update. In Android 10, you can't make videos of larger size. This is why Pixel phones couldn't take a video longer than 12 minutes. It will automatically start making another video after that time frame.
Whereas, Google may remove this limitation with the unofficial Android 11. Finally, after all the hype for a photo, the year 2020 seems to be an era for video development.
Revamp Airplane Mode
Google might make changes to Airplane mode as well. With Android R update, turning on Airplane mode won't turn off the Bluetooth connection on your device. XDA spotted this in a new AOSP ( Android Open Source Project) titled "Context-aware Bluetooth airplane mode".
So, this feature can be a great help to those who use Bluetooth devices on a regular basis. Till Android 10, turning on the Airplane mode would cut off all other connections, including your mobile data, any wireless, and even your Bluetooth connection.
This can be quite frustrating for users to reconnect their Bluetooth enabled devices every time they switch to airplane mode. Also, for the people who use Bluetooth enabled hearing aid devices, this feature can be a blessing in disguise.
Secure Digital ID
So, Qualcomm and Google worked together to develop a chip-based software that can store your ID digitally in your Android R devices. Although its still in its early stage and nothing much can be said about this feature yet.
This Android R feature is supported only with the recently released Snapdragon 865 SoC chipset. Hence, your data will be much safer as it will be enabled with hardware-backed security and stored with the help of Android Identity Credential APIs.
Since Android 10 is still in its early stage before release, there's very little information available about the new Android R. Other than this, there's nothing new that we know about it right now. But, stay tuned for any further updates of the upcoming Android version.