Are you up for a challenge?
To get a million YouTube subscribers, you need about four years. That means making 200+ high-quality, engaging videos. Reaching that kind of success is a unique challenge with educational content.
Regardless of you're a known university or an independent YouTuber, the chances of getting those millions of views and subscribers are almost the same.
And that's a good thing.
If you play your cards right, your channel could become popular and turn you into a celebrity. Success stories are all over the place—even a 12-year-old YouTuber can build a channel with 336,000+ subscribers teaching conversion of binary code to text in iOS applications.
Let's make your channel a success story, too.
In this guide, I'm going to teach you five strategies to get more views on YouTube with educational content. These strategies are based on hours of watching and analyzing numbers and statistics, so get ready to see exciting examples.
1. Make Content on Trending Topics
On February 18, 2021, NASA's Perseverance rover successfully landed on Mars. The landing was preceded by an incredible public PR campaign, so the news about the sturdy rover was all over YouTube and other media.
As the PR campaign started about a month before the actual landing, the interest in the event grew progressively. Google Trends data shows a sharp increase in searches around that time—a typical event for trendy topics.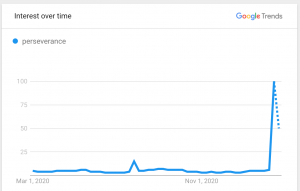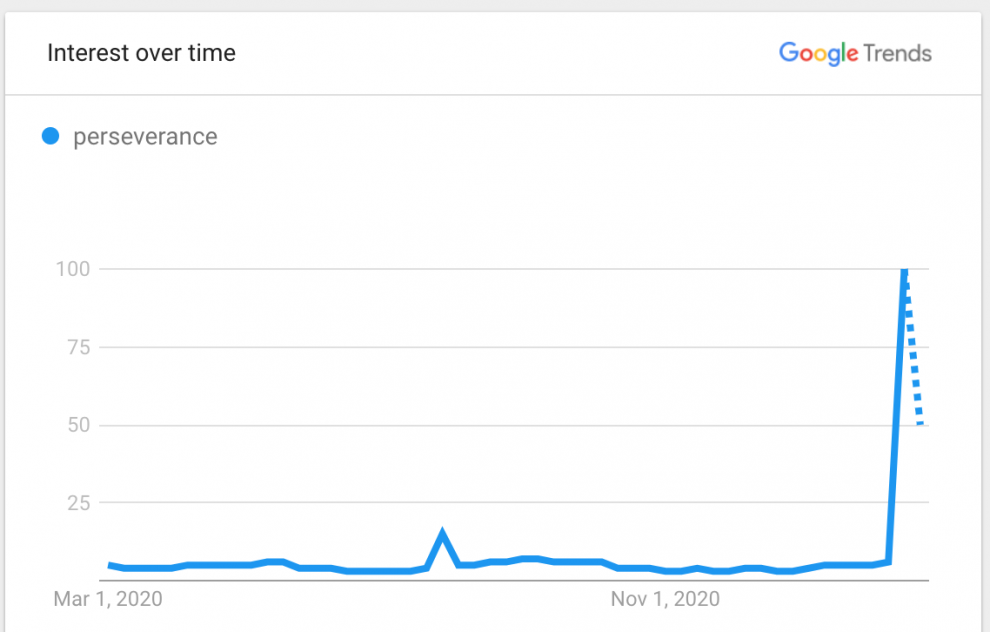 Many educational content creators, be it independent YouTubers or educational institutions, were anticipating and getting ready to cover the event. While NASA's official channels got most of the attention, third-party video creators managed to attract some, too.
Brian McManus, a YouTube creator behind the Real Engineering channel, was one of them. He worked with animation experts to create an incredible video introducing the rover from an engineering perspective. 
This strategy of capitalizing on an opportunity to get views from a trendy event worked amazingly well. Brian posted on the day of the launch – February 18 – and collected an incredible 3.3 million views!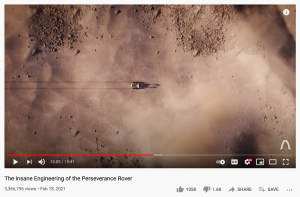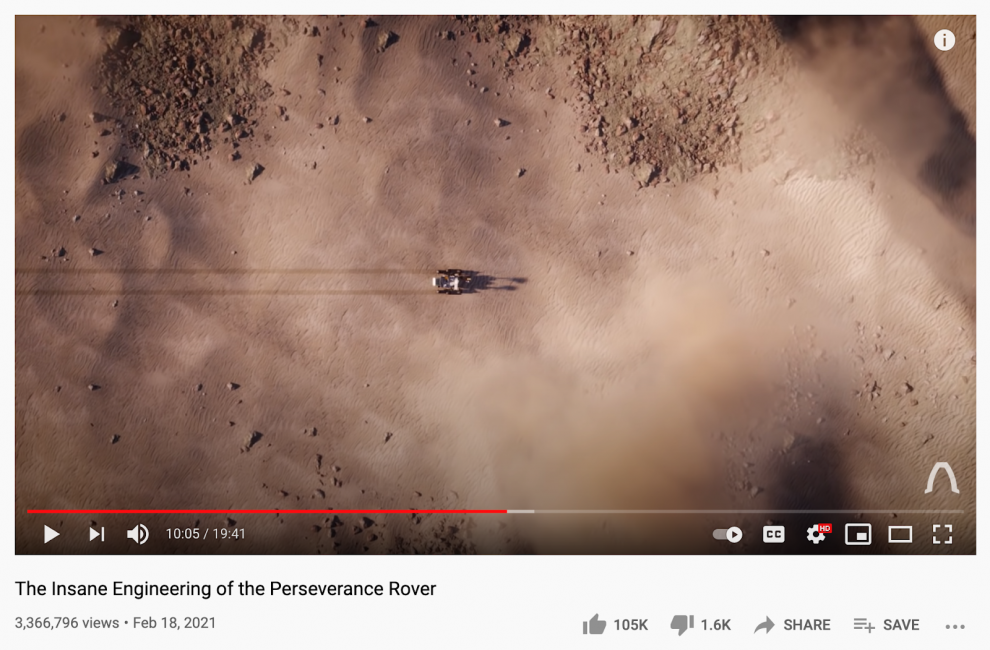 Brian himself couldn't believe the success that the video achieved.
He wrote a comment and pinned it to the top of the feed to thank everybody involved. It was also an opportunity to get more views for other videos – so he also mentioned one related educational video (well done!)
Here's what he wrote.


Takeaways for you:
Consider making videos on trendy topics

Invest in quality animations and quality visuals

Publish the video around the peak engagement time.
Even one well-made video on a trendy topic can bring you thousands, if not millions of views and make you a known creator.
Related read: How This YouTube Creator Got 1.5 Billion Views In Just 80 Days
2. Add a Little Flavor with Humor
As Steven Spielberg once said, 
"Adding a bit of humor can make the most boring videos fun to watch."
Well, he actually didn't say that. But it's possible he would if he was into making YouTube videos rather than movies.
Humor is a powerful strategy to make engaging videos and get views. If done right, it could become a way to attract views and a distinctive feature of your channel.
Let's give you an example.
"Honey. You've met honey—that sweet sticky stuff. Just slightly liquid sugar in a plastic bear bottle, right? Wrong! Honey is a supercharged bacteria-killing powerhouse." 
This is the intro to the "Honey: Bacteria's Worst Enemy" video that has been viewed by  3+ million people. The man saying these words is Hank Green, an educational video content creator behind the popular Sci Show channel.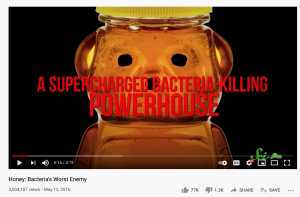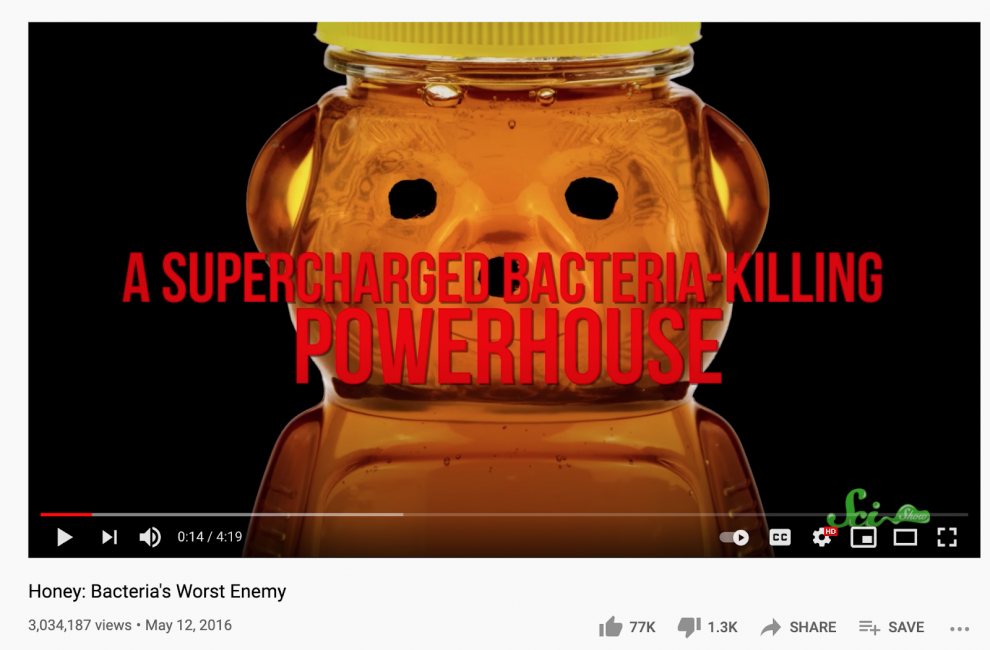 Using humorous language throughout his videos is Green's way to make them more engaging. The strategy seems to be working – SciShow has 6.5 million subscribers and millions lots more on related subchannels.
Green's distinctive, "geeky" sense of humor is one of the reasons why his educational content is engaging and fun to watch. From scientific content about bananas to space exploration, his jokes add that little flavor of funny personality, which is something many YouTube users appreciate.
Takeaways:
Use humor to get viewers excited about educational topics and learning

Prefer simple language to explain even the most complex topics

Try jokes at the beginning of the video to grab the viewers' attention.
3. Use Keyword Research to Increase Video Reach
Many popular YouTube videos have two things in common: 1) engaging, quality content and 2) keyword optimization.
Once you've done creating a video, you need to optimize it to maximize its organic reach. Every video needs keywords because Google and YouTube remain the world's biggest search engines (that's right — YouTube is the 2nd largest search engine with 3 billion monthly searches).
To do YouTube keyword research:
Try queries in YouTube's search bar to see keyword suggestions. Just like Google's, YouTube provides search suggestions, so you can find relevant keywords—just start with the main one that describes the topic best

Check hashtags and keywords in similar videos. They might also give you good ideas on how to phrase video titles and tone of voice

Use a YouTube

keyword research tool

to generate keywords based on your input. It's the fastest strategy to get the most relevant keyword options based on the best-performing videos.
Keyword research tools in particular make optimization easier—all you need is a topic keyword. The tools will generate relevant keyword options to add to the title and descriptions to get more clicks and views.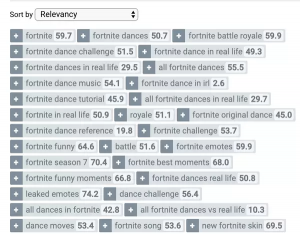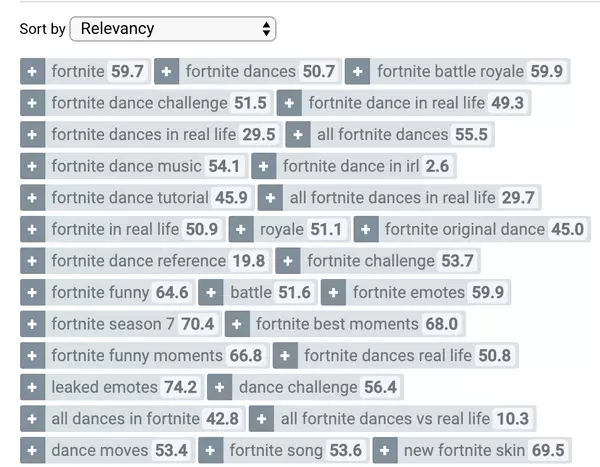 Related content: 7 Ways to Rank #1 on YouTube with Keyword Research
4. Give a Taste of Student Life
Are you a YouTube content creator working for an educational institution? Great, then this "relatable content" tactic will be helpful for you.
Here's what people say.
"Video marketing is an excellent way to showcase the campus, facilities, city, and everything related to an institution," says Linda Ferguson, a CEO of Subjecto. "That's why making content around those topics can give potential students 'a taste of student life.'"
The University of Oregon does a great job creating such videos. A potential student can explore the campus, "experience" the University's stadium on the game day, visit various schools and departments, and even explore some ideas for fun activities in the city.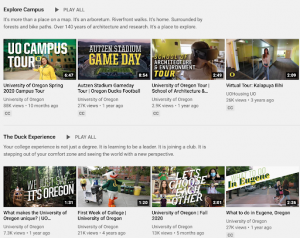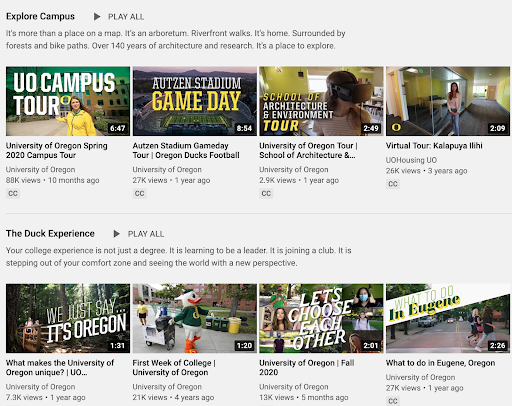 Creating videos about topics related to student life can go a long way in attracting more potential clients for educational institutions. They can be a source of easily accessible, visual information for those considering studying in the institution. 
5. Showcase Student Talent
Colleges and universities also make videos featuring their students performing in live concerts, participating in known competitions, and making impressive science experiments. 
Depending on your institution, there should be a way to showcase your talented students in a "viral, YouTube-style" way.
Here's an example—
The Berklee College of Music, a Boston-based institution that teaches contemporary music, shares videos of students playing on a stage.
In this video, a group of talented students performed a cover of A.R. Rahman's classic "Jiya Jale," an Indian television series.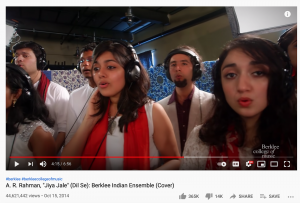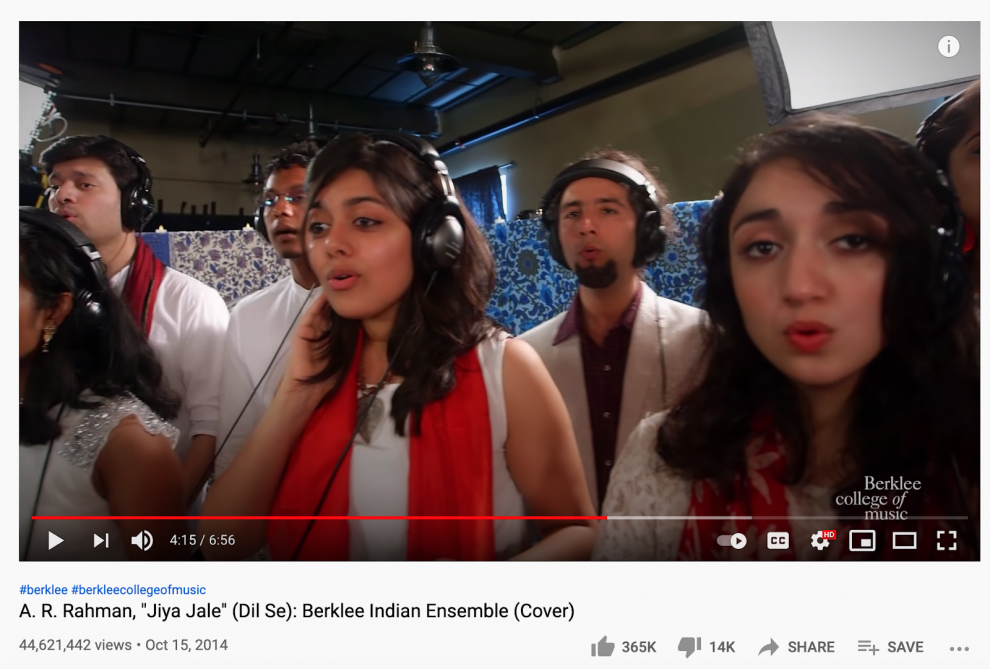 Showcasing students' talents this way can help promote the educational institution, too. Not only do such videos show the quality of the facilities and equipment, but also the quality of education. Besides, a performance video like the above is a nice piece of entertainment content, which certainly can get people watching and talking.
Besides, most universities with YouTube channels feature educational videos, lectures, or research. For instance, they can use online study resource questions to ask and determine which tool can capture the packets transmitted between systems over a network. Therefore, they'll deliver the lectures and course-specific information that is accessible to the public but hosted separately from its main content.
Promoting Educational Content on YouTube: Final Thoughts
There has never been a better time to make educational content. If you get the quality and optimization parts right, your videos can generate impressive numbers of views, comments, shares, and media mentions.
Consider these five tips to promote your Edu content and achieve its maximum potential. As you can see, they're already helping both institutions and independent creators get millions of views – you could join them, too.