Known for its affordable price, Asus is one of the leading laptop brands in the market today. Despite its lower price point, Asus proves to last for a long period while maintaining its high-performing qualities. Moreover, its huge laptop collection series makes this brand the go-to for your every need.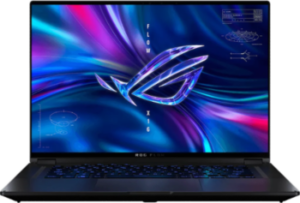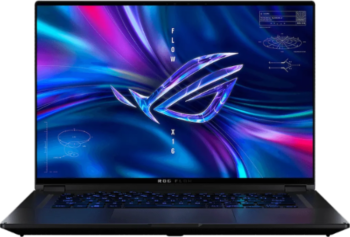 Still with the aim to offer the most suitable laptop for gaming, the Asus' Republic of Game (ROG) series came back with its newest addition this mid-2022. Belongs to ROG's Flow line, the newest ROG Flow X16 laptop is true to its versatile virtue. Thanks to its 2-in-1 feature, it can be both your trusted gaming companion and ever-ready personal assistant at work. 
Curious to know more about this laptop? Well, continue reading because we have collected all the must-known facts about the all-new Asus ROG Flow X16. Let's check them out!
Because the book cover matters, too
Ever in tune with sleek and crisp designs, the Flow X16 shows consistency in terms of its design, with the rest of the laptops on its line. Weighing 2.10 kg, it is 35.5 cm wide, 24.3 cm high, and less than 2 cm in its depth. This makes the laptop relatively lighter and thinner than other gaming laptops on the market. 
With its body mostly made from black metal, this laptop can conceal smudge and fingerprints more than its predecessors. Another upgrade you can find is the abundant armrest and spacious click pad area. Furthermore, Flow X16's keyboard features both RGB and single backlit light.
The brain behind the beauty
Much like its name, a processor processes any activities you do with your laptop. So, whether it is opening that one meeting note or getting stuck in the game's mystical forest, it's all your processor's doing. Your laptop typically runs on both the Central Processing Unit (CPU) and Graphic Processing Unit (GPU).
In this case, ROG Flow X16 has also made some progress. Thanks to its AMD Ryzen 6900HS processor and Nvidia GeForce RTX 3070Ti GPU, you can now enjoy fun gaming sessions without needing a discrete GPU. Moreover, this laptop also allows you to perform video editing and graphic designing with crystal clear and detailed images on display.
Processors' supporters
Despite the clearer graphics and faster response rate, having more advanced processors running your laptop often means you require a better cooling system. But worry not because Flow X16 is equipped with ROG's latest intelligent cooling system, comprising a liquid metal thermal compound and three fans. Moreover, you can now fully immerse yourself in your game's world, as ROG'S cooling system also uses the 0db Ambient Cooling Technology to ensure it can efficiently do its job in silence.
Presenting its beauty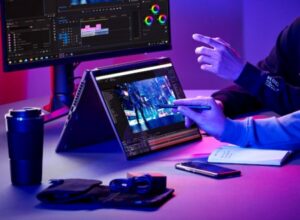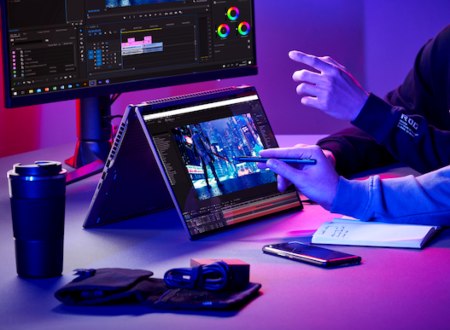 While the Flow X16 has an industry-leading GPU, it is nothing without an equally accommodating screen display. In this case, the laptop's 16-inch display screen features a 1440p resolution with a 165 Hz/3min refresh rate and a Mini LED panel for maximum brightness. Moreover, you can control your laptop through its touch screen function using both your fingers and a stylus that comes with the laptop.
Stay connected, anytime and anywhere
Whether listening to your favorite jams from a Bluetooth speaker, connecting to the new café's Wi-Fi, or using a dedicated GPU, Flow X16 got you covered. Equipped with Bluetooth 5.2 and Wi-Fi 6E, it is always on standby for another one of your home karaoke sessions with a Bluetooth mic. Furthermore, the laptop's ports also support USB-A and C, a micro-SD, 3.5 mm audio jack, and HDMI 2.0.
Moving on, true to its portable qualities, ROG's Flow X16 only needs 30 minutes to reach 50 percent of its battery capacity while charging. This is due to its type-C fast-charging cable, which supports up to 100W charging.
Make space at every pace
Comes with different options, the ROG Flow X16 offers up to 2TB of storage space for your work documents along with your game files and applications. On the other hand, the laptop's best version comes with 64GB DDR5 Memory. On top of ensuring a smooth gaming experience, with the latest DDR technology, it is expected that less battery will be spent with each usage.
Bundle your box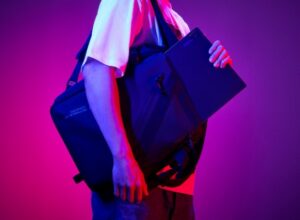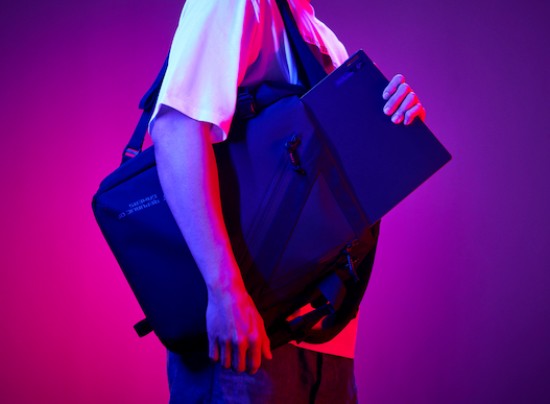 If you are buying this laptop as a gift for your gamer friend, or if it's a long-awaited reward for yourself, then you might opt for its bundle package. This is because alongside the usual laptop, USB-C charger, and stylus combo, you are also getting a ROG signature gaming backpack, chakram core, and its Delta gaming headphones + mic. Moreover, you can also elevate your gaming experience by using the external GPU included in the bundle.
All in all, ROG Flow X16 is the epitome of worthiness. This is because, on top of the affordable price point, it also offers high-quality performance and acts as a long-term investment, due to its durability. So, what are you waiting for?