To meet demand, deliver top-notch services, and allocate resources efficiently, IT departments are actively deploying hyper-converged architectures. One of them is vSAN over RDMA, which provides a significant performance boost for any IT infrastructure, which is crucial in a new era of accelerated computing associated with the transfer of large amounts of data.
Accelerated computing has become a turning point for many organizations. Companies want to improve their infrastructures' performance without investing a fortune or complicating their IT systems.
This post will show you how businesses may profit from vSAN over RDMA. If you haven't used this tech yet, you should since it will help you to surpass your competition while providing a significant performance increase.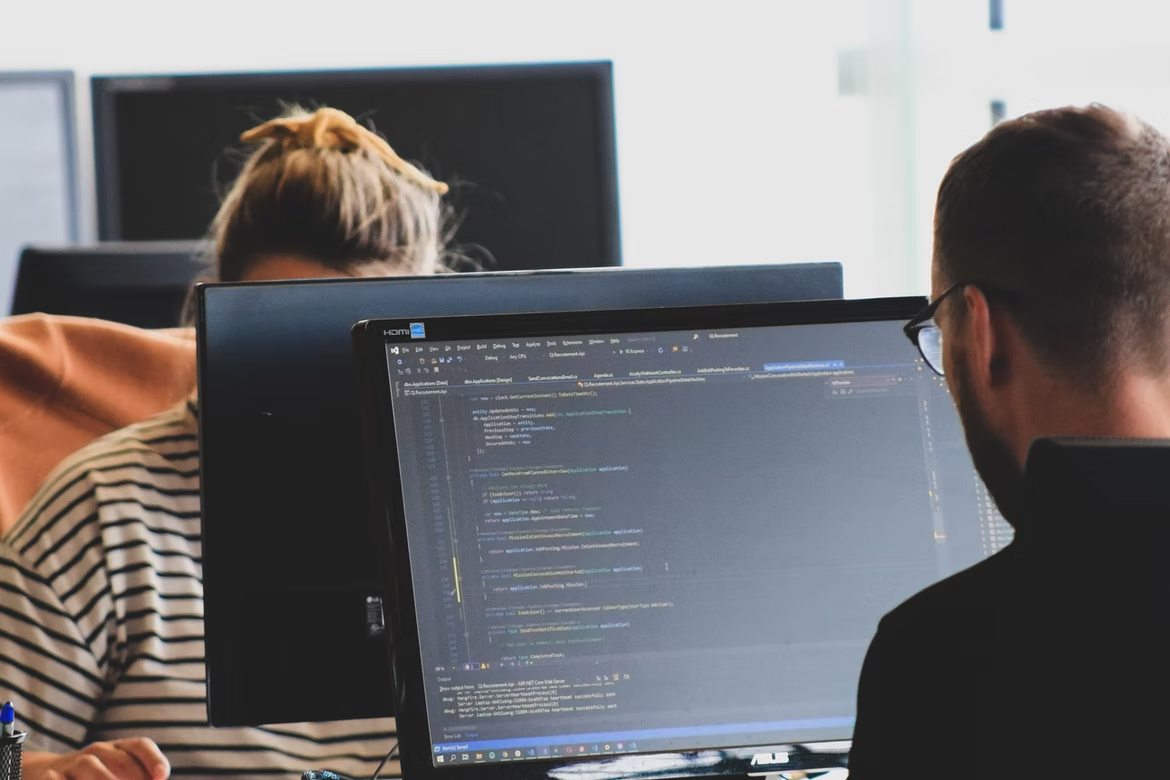 Table of contents:
What are the advantages of hyperconverged architectures?
What are vSAN and RDMA?
The main benefit of vSAN over RDMA
Choosing a vSAN provider to make the most of vSAN over RDMA tech
Let's start with the basics: what are the advantages of hyperconverged architectures?
Large organizations that want to extend their computing power typically use hybrid clouds. They employ public clouds while also running their own clusters that are fully interoperable with third-party solutions. At the moment, hybrid clouds are the most common form of architecture.
So why are IT departments of companies adopting hyperconverged architectures? The answer is simple – it allows them to:
Reach their goals
Offer quality services
Rationally allocate resources
Store big data and computing
Software-defined storage tool within hyperconverged architectures can:
Aggregate direct-attached local storage devices
Create a single pool for storage
Provide pool availability for all hosts in the cluster
Use accelerated flash for cache
Expand capacity with affordable hard drives
As you can see, the benefits are obvious. That is why the demand for these solutions has been steadily growing in the last few years.
What are vSAN and RDMA?
Now let's focus on the terms mentioned right in the name of this article.
What is vSAN? The letter "v" in this case means "virtual". It is an enterprise solution for SDS storage. It was created to work in hyperconverged infrastructures.
With vSAN, enterprises can operate with no external storage and can customize the capacity and performance of their storage solution.
At the same time, the abbreviation RDMA means "Remote Direct Memory Access". This tech triggers a significant increased performance of your data transfer. Parts of the data will move between servers and storage pretty fast. They will not load the server's CPU or use the operating system. The CPU will be able to concentrate on operating applications or software. Latency will be reduced, and throughput will be increased.
RDMA has become the bright-line standard for data transfer across huge cloud environments and render farms.
RDMA tech is already widely used for efficient transfer of data in the famous Microsoft Azure, Oracle RAC, Microsoft SQL, and Teradata solutions.
The main benefit of vSAN over RDMA
Passing native vSAN protocols directly over RDMA can give levels of performance that typical TCP-based communication via Ethernet cannot. As a result, CPU use is reduced and performance for sequential read and random mixed read/write workloads is enhanced.
Choosing a vSAN provider to make the most of vSAN over RDMA tech
Among all the vSAN solutions currently available on the market, StarWind is one of the most optimal and highly rated. It offers enterprise-grade technology that costs like midsize business software.
This tool "mirrors" internal hard drives and flash between hypervisor servers, thus no physical shared storage is required. Even with only two nodes, StarWind strives for 100% uptime and is highly fault-tolerant.
Also, you, as a large business owner, will be able to combine vSAN with third-party hypervisors, such as Microsoft Hyper-V, Linux KVM, VMware vSphere/ESXi, and Xen.
vSAN from StarWind can be easily transformed when you need it. You will appreciate its flexibility and transparent licensing, as well as a completely understandable interface.
Another undeniable advantage is that the company's specialists will help you transfer your existing workload to their product for free. With 24/7 support, you can focus on your top priorities without having to think about troubleshooting.
Wrap up
The benefits of using vSAN over RDMA are undeniable. RDMA technology is in demand in applications that require fast and massive clusters of parallel high-performance computing (HPC) and data center networks. This tech is especially useful in big data analysis and for machine learning, which requires the absolute lowest latency and highest bit rates.
All in all, vSAN over RDMA tech will improve the overall performance of the IT architecture. High speed is critical for modern businesses that must process massive volumes of data. Previously, IT teams used TCP to run vSAN. However, for the foreseeable future, many companies are expected to migrate to RDMA in order to achieve peak performance.