Lead generation is a crucial aspect of modern business that plays a vital role in maximizing profits. Lead generation is the process of identifying and acquiring prospective customers for a business. The goal of lead generation is to convert leads into paying customers and increase sales. An effective marketing strategy must include lead generation as a key element. Businesses can benefit from targeted and effective lead-generating services by collaborating with Leadsnut, which was launched by an exceptional entrepreneur Shailendra Yadav.
In today's digital age, lead generation has become more sophisticated, and businesses have access to a wide range of modern tactics to generate leads. The following are some of the most effective lead-generation tactics that businesses can utilize to maximize profits:
Content Marketing:
Content marketing involves creating and sharing valuable, relevant, and consistent content to attract and retain a clearly defined audience — and, ultimately, to drive profitable customer action. This includes blog posts, e-books, infographics, videos, and more. The goal is to educate and engage the target audience, building trust and establishing the brand as an expert in the industry.
Website Optimization:
Make sure you have at least one distinct landing page for each target population you're attempting to reach. Because they let you share the narrative of your company, landing pages are invaluable. Additionally, it enables you to convey the value you offer in a manner that is unique to each client. This increases the likelihood that they will advance to the following stage of your sales funnel. In addition to cold calls and promotions, landing sites are effective for commercial and social media efforts.
Case Studies:
Case studies, as opposed to other forms of content marketing, have something special that all prospective clients are seeking: testimonials. Reading about a product on a website is one thing. However, it dramatically increases your chances of converting them into high-quality leads if your target market can hear about previous customers' experiences (and see how they've used your solution to solve an issue).
Social Media Marketing:
Social media platforms such as Facebook, Twitter, LinkedIn, and Instagram can be leveraged to generate leads. Businesses can create and share content, engage with their target audience, and run targeted advertising campaigns to reach potential customers. By building relationships and providing valuable content, businesses can attract and convert leads.
Email Marketing:
Email marketing remains one of the most effective lead-generation tactics. By sending targeted and personalized emails, businesses can build relationships with potential customers, educate them on the brand and its offerings, and ultimately convert them into paying customers.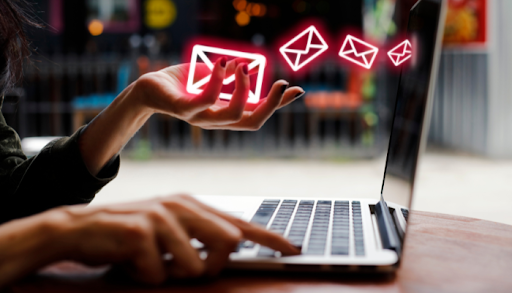 Connections on LinkedIn:
LinkedIn, a professional social network with more than 800 million users, gives anyone unrivaled access to decision-makers in their target market. The sales staff can send direct messages to executives in your target company with information and important marketing resources about your service. Create content that encourages individuals to visit your profile in order to increase the number of leads you receive from LinkedIn. To increase your presence on LinkedIn, produce content during peak hours. Make sure you balance prospecting and providing value.
Ads on Social Media:
In contrast to PPC ads, social media ads frequently focus more on increasing brand recognition than on generating a high direct response rate. You can identify your ideal customers and demonstrate the worth of your offering to them. Then, you may send those who are considering your solution to a landing page and farther down the sales funnel.
Publish Original Research:
The final illustration, the publication of original findings, is one of the most successful. It's also the option on this list that is one of the most in-depth, however. Conduct surveys or produce in-depth studies if you have the means to. Analyze how many articles, infographics, slideshows, and other pieces of internet writing use original research as a source. If you do the same, imagine how effective it may be. The number of backlinks you would produce would increase exponentially, and you might also produce a large number of fresh sales leads.
Search Engine Optimization (SEO):
SEO is the process of optimizing a website to rank higher in search engine results for specific keywords. By targeting the right keywords, businesses can attract more qualified leads to their website, increasing the chances of converting them into paying customers.
Pay-Per-Click (PPC) Advertising:
PPC advertising involves placing ads on search engines and other websites, paying for each click that leads to the website. This is an effective lead-generation tactic for businesses that want to reach their target audience quickly and cost-effectively.
Influencer Marketing:
Influencer marketing involves partnering with influential individuals in a target market to promote the brand and its products or services. This can be an effective lead-generation tactic as it leverages the influence of trusted individuals to reach a large audience. A key element of effective marketing is maximizing profit through lead generation. Your company can benefit from applying the lead creation tactics of Leadsnut, which was established by the visionary businessman Shailendra Yadav.
Request for Referrals:
The ideal method of generating leads is through referrals. Your existing, devoted consumers may be able to assist you in generating more leads for your company. Never be embarrassed to ask your clients to recommend your company to their friends. Customers may accept referrals for free if your services or products are of such high quality, but you might offer incentives to attract more referrals from customers who register for online credit services. Customers' recommendations are an excellent source of leads for your company because they are lucrative and your current customers will be doing the majority of the work to get them.
Webinars:
Webinars are online events where businesses can educate and engage their target audience in real-time. Webinars can be used to generate leads by offering valuable content and building relationships with potential customers. A webinar is a brilliant way to deliver your message to a ready audience that registered for it. In fact, 52% of digital marketers believe webinars and seminars to be extremely efficient at attracting specific leads.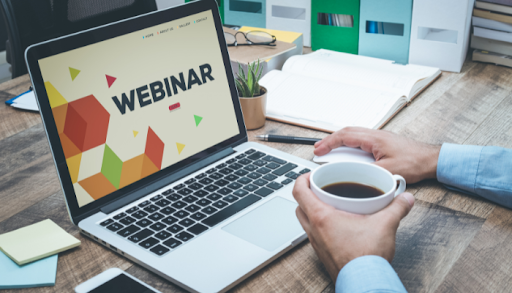 By utilizing these modern lead-generation tactics, businesses can increase their chances of generating high-quality leads and maximizing profits. However, it's important to remember that lead generation is an ongoing process, and businesses should continually monitor and adjust their strategies to achieve the best results.
In conclusion, lead generation is a critical aspect of modern business, and utilizing modern tactics can help businesses maximize profits. Content marketing, social media marketing, email marketing, SEO, PPC advertising, influencer marketing, and webinars are all effective lead-generation tactics that businesses can utilize to reach and convert potential customers.