If you are planning to buy a smart WiFi device for your home or office but a little confused about which one will be the best for you, do not worry. Google Nest WiFi vs Google WiFi – this post will help you decide on that.
Amongst other popular Wi-Fi devices, Google WiFi and Nest WiFi are the most popular ones. At first glance, you would not find any differences between these two but if you do a close overview, you would find many. 
Both these home devices are best known for their simplicity and extended network coverage. According to Google, Nest Wifi is far better in every way compared to Google Wifi. Now the question might arise whether you should get a Nest Wifi when you already have Google WiFi. To get a clear idea of it let's compare Nest WiFi vs Google WiFi.
Which One is Better? Google Nest WiFi or Google WiFi
Most people say Google Nest WifI is faster than Google WiFi. If the answer is Yes, Then Why? Let's find out.
Google Nest WiFi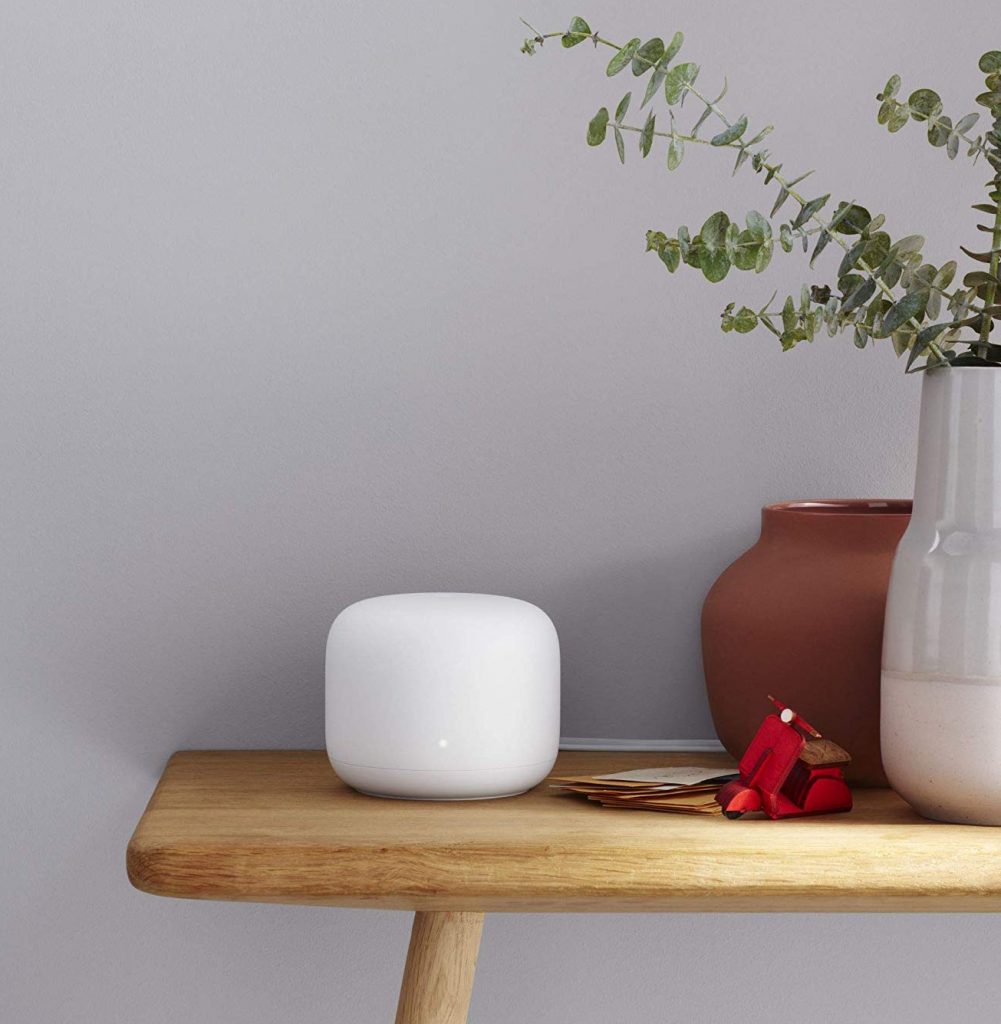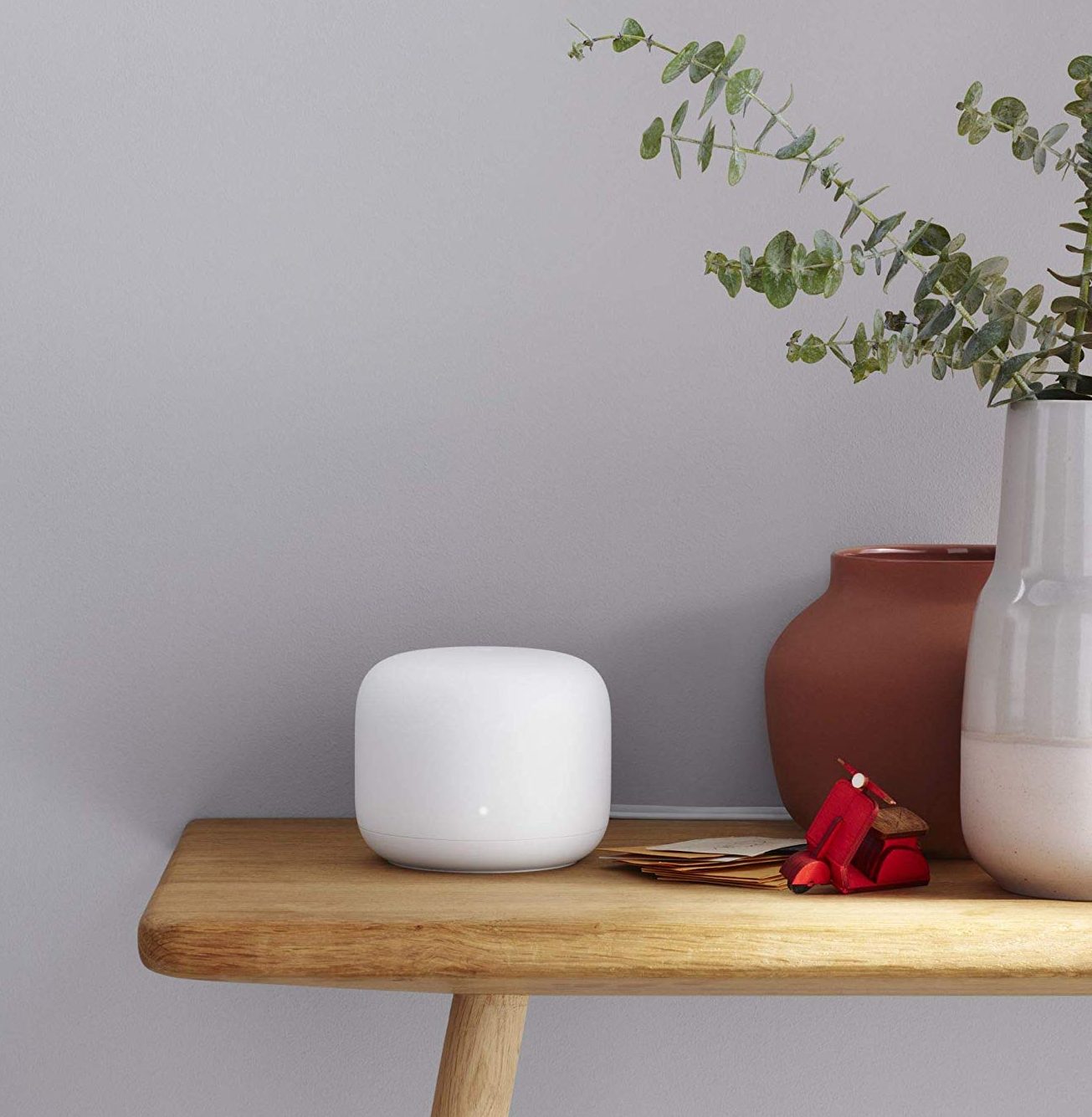 Google Nest WiFi can also be called a home WiFi system because it provides reliable WiFi coverage to your entire home. Through its Google assistant speaker, not only you can listen to your favorite music but also connect and control supported devices and more.
Nest WiFi is mainly formed on mesh Wi-Fi technology. It provides AC2200 MU-MIMO Wi-Fi speed with 4 x 4 antennas. Due to this, it provides strong WiFi signals throughout your house. You would face hardly any disruption during a video call or when you move from one room to another. Nest Wifi allows you to stream multiple 4K videos at once. 
Another advantage of using Nest WiFi is its easy setup process. Within a minute or so you can set it up and manage the Google apps easily. Once you set it up, you will find automatic updates are available. Once you complete the update, you will be able to use many new features that will help you to keep your network updated and secure. 1.4 GHz quad-core processor and 1GB of RAM are the added advantages. 
Google WiFi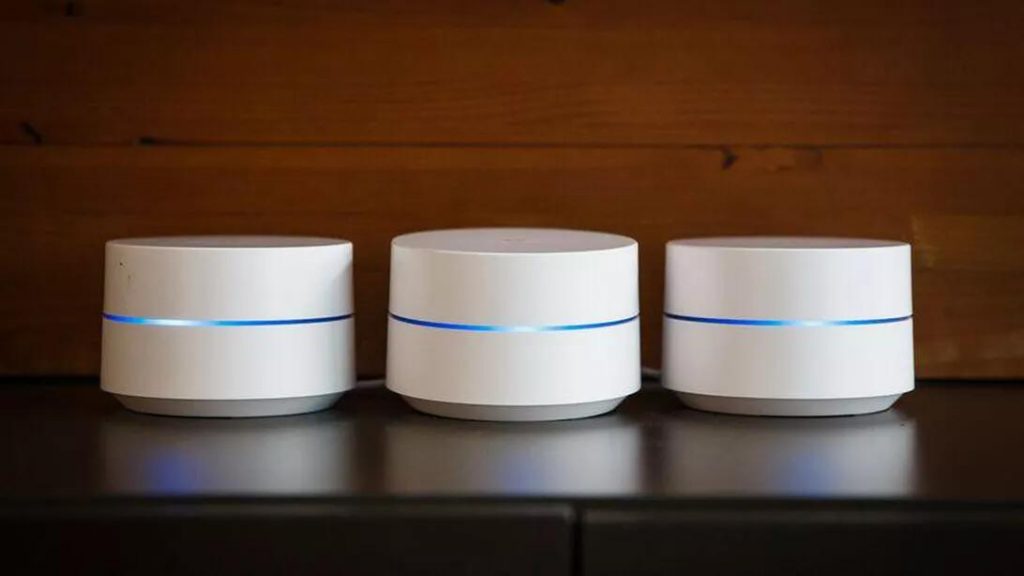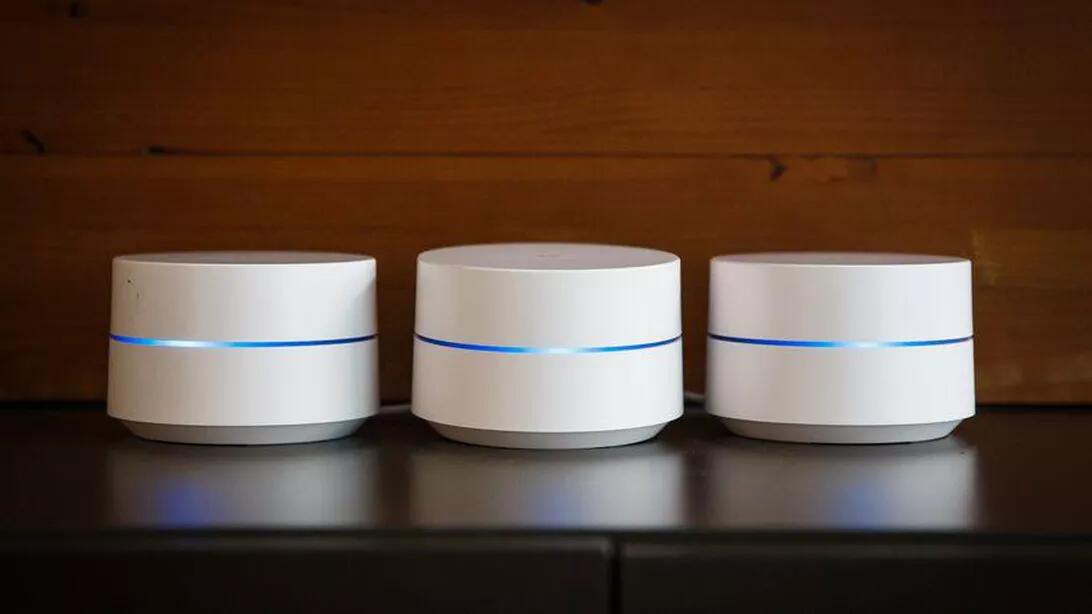 Compared to Google Nest WiFi, Google Wifi is not that much of a powerful device. But it could be a good economical option. Unlike Nest WifI, it does not provide that much coverage. With 2 x 2 antennas, Google WiFi provides AC1200 Wifi speed for a total maximum of 1,200 Mbps. It also has 512 MB RAM and 710 Mhz processor which are much weaker compared to Google Nest WiFi. It does not have any built-in smart speaker. So it could be a good option for those who do not want to spend much but yet want more coverage for the home and office.
Also Read: How to Increase Router Speed Netgear
Nest WiFi vs Google WiFi: Differences
The major differences between Nest WiFi and Google WiFi are outlined below. 
Wi-Fi Compatibility
Nest Wifi: Wi-Fi 5 (802.11ac)
Google Wifi: Wi-Fi 5 (802.11ac)
CPU
Nest Wifi: quad-core 1.4GHz
Google Wifi: quad-core 710 MHz
Ethernet
Nest Wifi: 2200 sq ft (router), 1600 sq ft (point)
Google Wifi: 1500 sq ft
Power Connector
Nest Wifi: Barrel Jack Power Connector
Google Wifi: USB-C
Coverage 
While Google Wi-Fi provides coverage of approximately 1,500 square feet, Nest Wi-Fi covers up to 2,200 square feet and the point covering is up to 1,600 square feet. If you want larger area coverage then Nest Wifi is better for fewer units than Google Wifi.
Pros and Cons of Nest WiFi
As with every electronic gadget Nest WiFi too has its fair share of advantages and disadvantages
Pros
This WiFi device is small in size.

Smart built-in Speaker in points

It supports Google WiFi.

Fast Speeds

Available Hardware microphone switch.

Software updates Consistency.
Cons
No speaker is available in the router

No Ethernet on points
Pros and Cons of Google WiFi
Google WiFi too has its own pros and cons:
Pros
It is small in size.

Comparatively less expensive.

Ethernet on all units.

Software updates Consistently

Supports Nest WiFi
Disadvantages
Less speed

No built-in smart speaker
Where To Buy?
If you have already decided to buy a Google Nest Wi-Fi, then you can find it on several online sites. Varieties of router combos are available there at a reasonable price. Two-pack combo, three-pack combo, standalone Nest WiFi are a few of the examples. Two-pack combos offer both the Google Nest WiFi and a Google Nest WiFi point. 
Wrapping Up
If you look at the additional speed and coverage then Nest WiFi is better than Google WiFi. Nest WiFi is sensible and that is why it is best for your home mesh network. Due to its smart speaker, it has gained more value than Google WiFi. If you are looking for faster speed and stable WiFi network connection then this mesh router will be the right choice for you. If you want complete experience with the specs and a solid upgrade over Google WiFi then go with the Nest WiFi network.
Some FAQs:
Is there a monthly fee for nest WIFI?
Yes, you would need a subscription.
Is the nest WIFI worth it?
Google 
Nest 
mesh 
networking 
kit 
makes 
a 
virtue 
small 
while 
giving 
the 
usual 
home 
and 
an 
interactive
expansion 
speaker
enough 
mesh 
networking 
performance. 
It's 
the 
best 
mesh
Wi-Fi 
system 
we 
saw, 
easy 
to 
install
and 
operate.
Is mesh WIFI better than a router?
Mesh WiFi systems are essentially the same as regular routers and extension systems, but they are much cleverer and much better.